The Spanish language is appointed as one of the official languages in the European Union (EU), and it is used in 21 countries including Spain as the official language.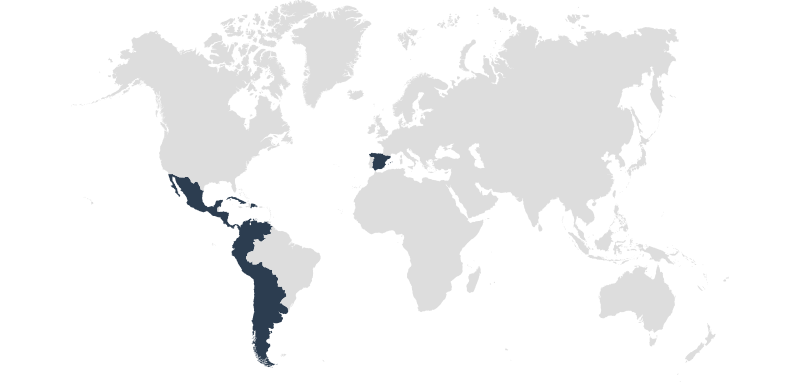 As the population of the native speakers of Spanish throughout the world is at 400 million, it is the second to Chinese, and the users are constantly increasing.Having the Latin language as the basis, the Spanish language has been influenced by the Arabic languages throughout the history. The grammar of Spanish is similar to that of Latin, but many vocabularies have been borrowed from the Arabic languages.
As it is a multilingual nation, there are several official languages aside from the Spanish language depending on the region. As Spain is a nation of several kingdoms, local colors are strong, and there are diverse languages.
As it has strong local colors, the Spanish language is difficult to tailor the translation depending on the region of the source text.
As Spain is very developed in IT, finance, and engineering fields, the percentage of requests for translation in those fields is high.In 1-StopKorea, we match native speakers as translators who either have lived or have field experiences in Spain to translate appropriately, and we have an in-house team of Spanish translators to quickly meet the clients' need.
1-StopKorea will do its best to offer a reasonable price and the highest quality service.
If you have any inquiry, we will reply in a short time.
Request for Quote